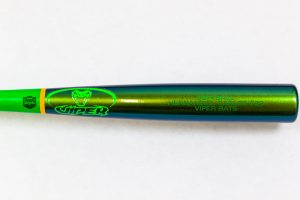 Professionals treat over 8 million young people for sports-related injuries. These are often overuse injuries caused by children practicing too hard. It's essential to support their sports development safely, but how?
Custom baseball bats are designed for the recipient's specific height, age, and swinging style. As a result, their skill level will improve, and they are less likely to suffer strains or tear tendons.
Essentially, you can buy this one item to encourage and protect the player from injury. Don't panic if you think it sounds like a great idea but don't know where to start. We'll guide you through everything you need to know about custom baseball bats.
Made to Measure Wooden Bats
Whether you are looking for adult baseball bats or youth wood bats, you'll need corre
ct measurements. Giving the gift of custom baseball bats can fuel the passion and drive to succeed in young people. Consider the following areas before purchasing your custom baseball bats.

Length
The first step to making custom baseball bats is knowing the correct height.
Measure from the center of the chest to the tip of the fingers and note the measurement. This way, the knob of the wood bat will rest in the palm of the hand.
You can choose the length of your wood bats for adults in inch or half-inch measurements. However, if the recipient is a child, there are set wood youth baseball bats sizes ranging from 24″ for five-year-olds to 33″ for teenagers.
The ProLight Series is ideal for players transitioning to high school. With customized team youth bats, you'll encourage a sense of camaraderie between the players.

Turn Model
Turn models are the blueprints for producing the best wood
bats. Each turn model has specific elements that take into consideration the handling and swing of the custom bat. Here are the most popular turn models.
Turn model 271: Thanks to the 16″ handle and 2.5″ barrel, the swing is quick and end-loaded yet suitable for power and contact hitters
Turn model 110: The 110 is a balanced bat with a 2.5″ barrel and 1″ handle that contact hitters adore
Turn model 243: This bat has a 2.55″ barrel and is ideal for power hitters
Custom baseball bats allow you to select ideal measures and turn models. As such, it will level up skills during the game.

Weight
The finalized weight of your custom baseball bat will depend on the players hitting technique. They'll swing too fast if the custom wood bat is too light. On the other hand, they'll suffer from bat drag if it's too heavy.
The desired weight of youth baseball bats should match their competition level. The more competent you are in the game, the lower weight drop you need.
For example, 10-year-olds will suit a -10 weight drop. Children aged 13+ could use wood bats for kids with a -5 weight drop. Determining the best weight in baseball bats for kids is tricky, so we designed the Ultralight Series to increase speed and control.

Show Your Flair With Accessories
It's time to personalize your wood baseball bats with stylish design features. Some of the best-loved additions include vibrant block colors to make a statement on the field.
You could also create a team mantra or logo and print it onto your wooden baseball bats. Or make custom baseball bats with unique bat tape. Lizard Skins look great and improve the gripping comfort of wood bats.
They come in a range of colors to suit your personal preferences or team uniform.

Customize the Knob for Ultimate Comfort
Players often put their initials or team number on their bat's knob. It makes the bat easy to identify during training and games and looks stylish. Customizing the knob style will improve comfort and swing.
Standard: This knob style transitions into the handle and is suitable for first-time owners of wood baseball bats
Bell: Bell knobs are larger than average to create a counterweight when playing
Tapered: This style will reduce stress on the palm and offers extra control
Cone: Cone knobs have a gentle transition and are perfect for injured players or those looking for extra comfort
With the correct knob shape, you can lessen the pressure on the hands and reduce the risk of injury.

Custom Fungo Bat for Die-Hard Coaches
Fungo bats are the ultimate item in your kitbag. They have a drop weight of -10 and are longer than the average bat. A Fungo bat is best used to practice retrieving fly-balls and grounders.
Thanks to the lightweight design of wooden fungo bats, you can practice with your team or child without losing stamina. Wood fungo bats also increase the accuracy level so that players can practice catching.

Maple Baseball Bats for Training
Maple is a dense wood that lends itself to solid and durable baseball bats for adults. Maple b
ats have much less flexibility than others on the market so that players can achieve more pop.
They are an excellent bat for practicing power hits. You can also use maple wood bats as a warmup. Swinging a heavier bat at the start of your training will activate your muscles and help avoid injury.
Your whole team can use maple bats during practice, and maple fungo bats make a perfect addition to any coach kit bag.

Custom Wood Softball Bats
We can make softball bats with ash, birch, or maple wood. You can also customize wo
oden softball bats by length, color, logos, and engravings. Softball wood bats are lighter and longer than the average baseball wooden bat.
For the ultimate die-hard fan, consider a trophy bat. These unique ash, birch, or maple softball bats are ideal for coaches, parents, and league celebrations.
Youth softball bats have a limited shelflife because they will need an upgrade as the child gets older. However, a trophy bat is something to keep forever.
Although you can't play with trophy maple softball bats, they can take pride of place in your home or locker room. On the trophy custom baseball bats, you can have up to three lines of engraved text.

Custom Baseball Bats Are the Ideal Gift
This list has covered everything you need to know about custom baseball bats. The improved performance, safety, and comfort are just some reasons players love a custom wood bat.
So, invest in performance this year, and the players will be thanking you for life. Contact us today for support or guidance in purchasing custom baseball bats.